(Sourec.google.com.pk)
Top 10 Funny Jokes Biography
Dennis Waterman (born 24 February 1948) is an English actor and singer, best known for his tough-guy roles in television series including The Sweeney, Minder and New Tricks.
His acting career spans over 50 years, starting with childhood roles in film and theatre, and including adult roles in film, television, and West End theatre. He is notable for the range of roles he has played, including for example horror (Scars of Dracula), adventure (Colditz), comedy (Fair Exchange), comedy-drama (Minder), musical (Windy City) and sports (The World Cup: A Captain's Tale), as well as police TV series like The Sweeney. He has appeared in over 25 films.
He has been married four times and has been caricatured in the TV series Little Britain.Waterman was born the youngest of nine children to Rose Juliana (née Saunders) and Harry Frank Waterman in Clapham, London. The family, which included siblings Ken, Peter, Stella, Norma and Myrna, lived at 2 Elms Road, Clapham Common South Side.Harry Waterman was a ticket collector for British Rail.Two older sisters, Joy and Vera had already left home by the time Dennis was born, and another brother, Allen had died as a young child.
Boxing was a big part of Waterman's childhood. His father had been an amateur boxer and made all of his sons box. His older brother Ken first took Dennis boxing when he was three years old, and when he was ten Dennis joined Caius Boxing Club.Another older brother Peter was a welterweight boxing champion.
Waterman was educated at Granard Primary School, a state primary school on the Ashburton Estate in Roehampton, South London, followed by Corona Stage School, an independent school at Ravenscourt Park in Hammersmith in West London).
Waterman's acting career began in childhood. His first role was in Night Train for Inverness (1960). In 1961, at the age of 13, he played the part of Winthrop Paroo in the Adelphi Theatre production of The Music Man. A year later, he starred as William Brown in the BBC TV series William based on the Just William books of Richmal Crompton.
Waterman played the role of Oliver Twist in the production of the Lionel Bart musical Oliver! staged at the Mermaid Theatre, London, in the early 1960s, and appears on the cast recording released in 1961. Waterman was a series regular in the 1962 CBS comedy Fair Exchange, playing teenage son Neville Finch. Waterman was in the original cast of Saved, the play written by Edward Bond, and first produced at the Royal Court Theatre in November 1965. He had a major role in the 1968 film Up The Junction.
1970s
In the early 1970s, Waterman appeared in the BBC television series Colditz as a young Gestapo officer. He played the brother of a victim of Count Dracula (Christopher Lee) in the Hammer film Scars of Dracula (1970), and the boyfriend of Susan George in Fright (1971). He was a member of the company of actors who featured in The Sextet (1972), a BBC 2 series which included the Dennis Potter drama Follow the Yellow Brick Road, and Waterman later appeared in the same dramatist's Joe's Ark (Play for Today, 1974). Both plays were directed by Alan Bridges.
He became well known and something of a pin-up as DS George Carter in The Sweeney, during the 1970s. As well as starring in Minder, he sang the theme song, "I Could Be So Good For You", which was a top three UK hit in 1980 and a top 10 hit in Australia, and was written by his then-wife Patricia Waterman with Gerard Kenny. Waterman recorded a song with George Cole "What Are We Gonna Get For 'Er Indoors?".
In 1976, Waterman released his first album titled Downwind of Angels, arranged and produced by Brian Bennett. A single "I Will Glide" was released from the album but did not enter the top 40. The backing singers on "I Will Glide" are the Belmont School choir, where Brian Bennett's son, Warren, was a pupil.
1980s
Waterman starred in a television film made by Tyne Tees Television entitled The World Cup: A Captain's Tale (1981). It was the true story of West Auckland F.C., a part-time side who won the Sir Thomas Lipton Trophy, sometimes described as the 'first World Cup'. Waterman played the part of Bob Jones, the club captain. It cost £1.5 million to make of which most was funded by Waterman. Shooting took place in the North East and in Turin in Italy. Scenes were shot in County Durham pit villages and in Ashington, Northumberland where goal posts and a grandstand were erected in a public park with a colliery headframe in the background. Local players took part, donning long pants and high-sided boots of the day, and even suffering "short back and sides" haircuts. The production has several comedy sequences, including a meeting of the club committee and a meeting of the Football Association Council when the suggestion of an English team participating in the new competition received a luke-warm and cynical response from the members. Also on the agenda is the F.A. Cup draw which is done in the conventional manner and immediately dispatched direct from the council chamber to the clubs – "by carrier pigeons", let out of the windows.
In 1982, Waterman starred in the musical Windy City. A relatively short lived production, the cast included Anton Rodgers, Diane Langton, Victor Spinetti and Amanda Redman, with whom Waterman had an 18 month affair during the lifetime of the musical and later went on to star with in the TV series New Tricks. The show closed on 26 February 1983 after 250 performances. He took the lead male role in the BAFTA Award winning BBC adaptation of Fay Weldon's The Life and Loves of a She-Devil (1986).
In an Australian television film, The First Kangaroos (1988) Waterman's villainous depiction of Albert Goldthorpe drew formal complaints from his granddaughter.He has been caricatured by David Walliams in the radio and TV comedy series Little Britain, in sketches where he visits his agent (played by Matt Lucas) looking for parts. Most of the jokes in these sketches are about Waterman being extremely small making common objects massive in comparison to him. The caricature is offered but always declines respectable parts because he is not allowed to star in, or "write the theme tune, sing the theme tune" (pronounced as "write da feem toon, sing da feem toon") of, the particular production. This joke is because Waterman sang and is believed to have written many of the themes for at least four programmes he has starred in. Waterman has sung the title tunes for Minder, New Tricks, On the Up and Stay Lucky.
Waterman was initially bemused by the caricature.In November 2006, Waterman made a guest appearance in a Little Britain stage show, alongside the comedy character version of himself.
Top 10 Funny Jokes Pictures Pics Images Photos 2013
Top 10 Funny Jokes Pictures Pics Images Photos 2013
Top 10 Funny Jokes Pictures Pics Images Photos 2013
Top 10 Funny Jokes Pictures Pics Images Photos 2013
Top 10 Funny Jokes Pictures Pics Images Photos 2013
Top 10 Funny Jokes Pictures Pics Images Photos 2013
Top 10 Funny Jokes Pictures Pics Images Photos 2013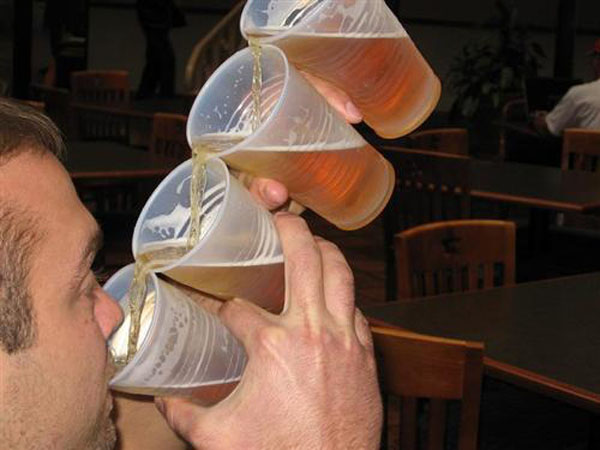 Top 10 Funny Jokes Pictures Pics Images Photos 2013
Top 10 Funny Jokes Pictures Pics Images Photos 2013
Top 10 Funny Jokes Pictures Pics Images Photos 2013
Top 10 Funny Jokes Pictures Pics Images Photos 2013